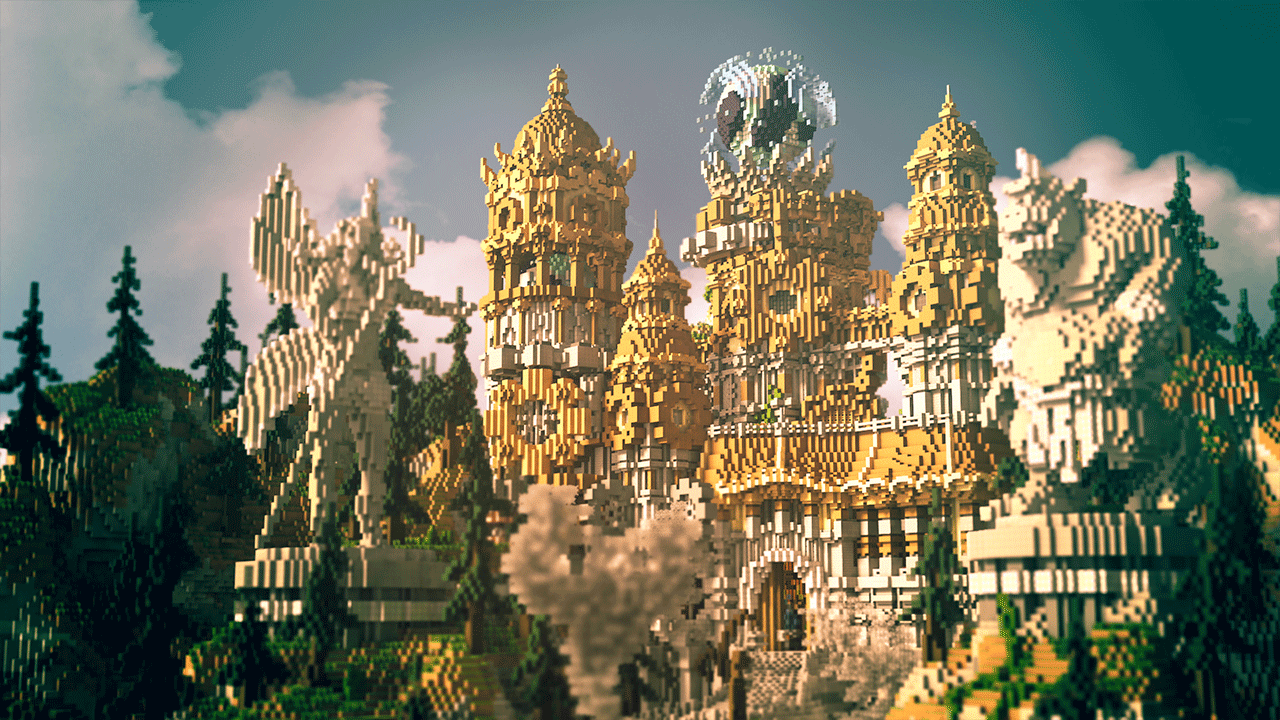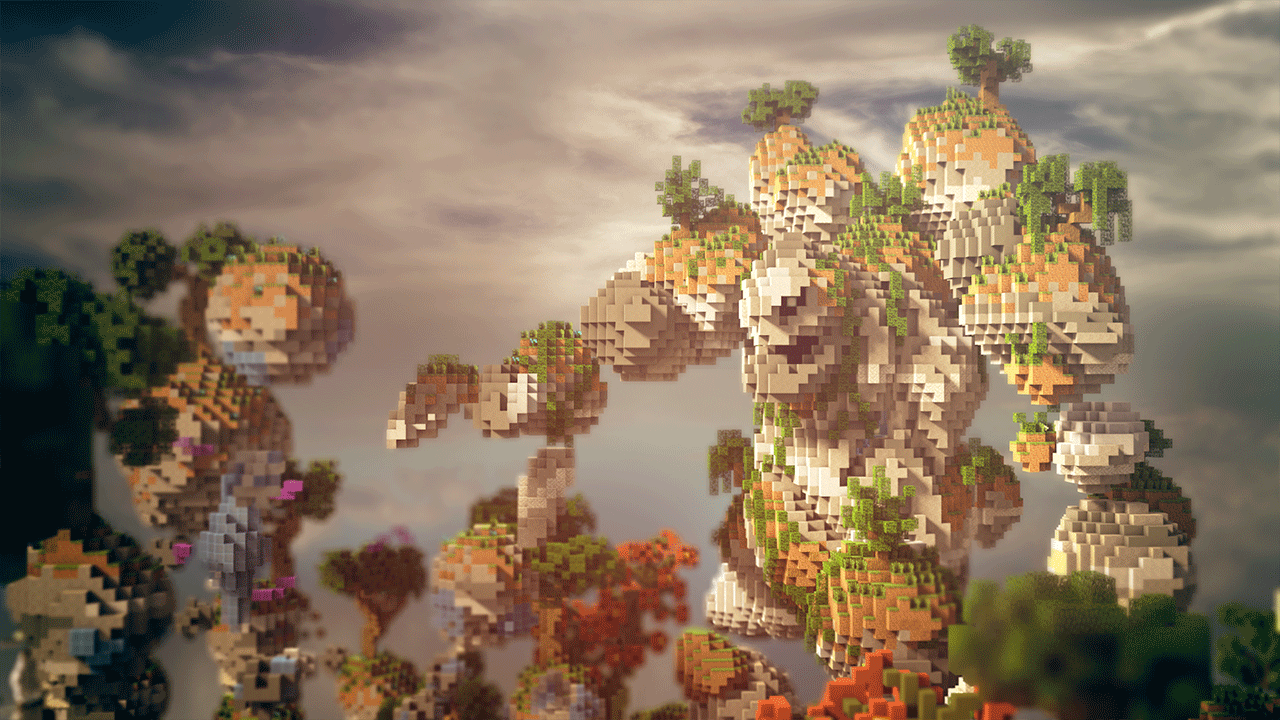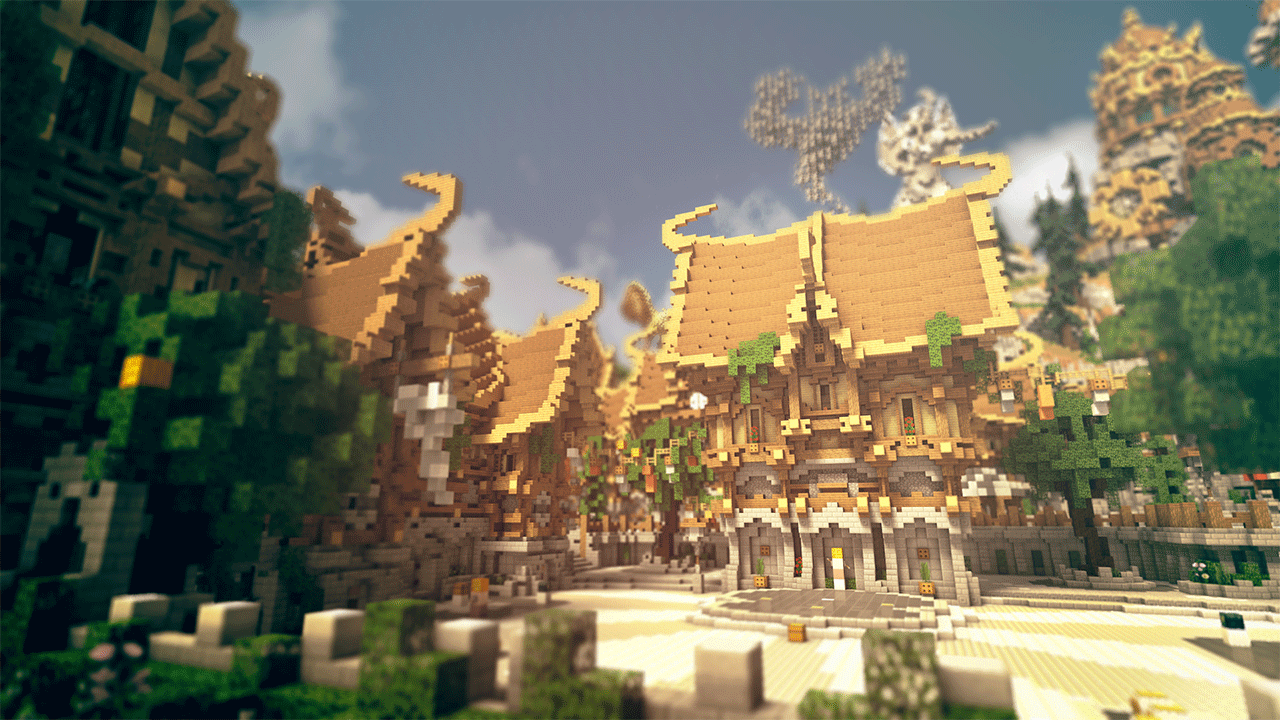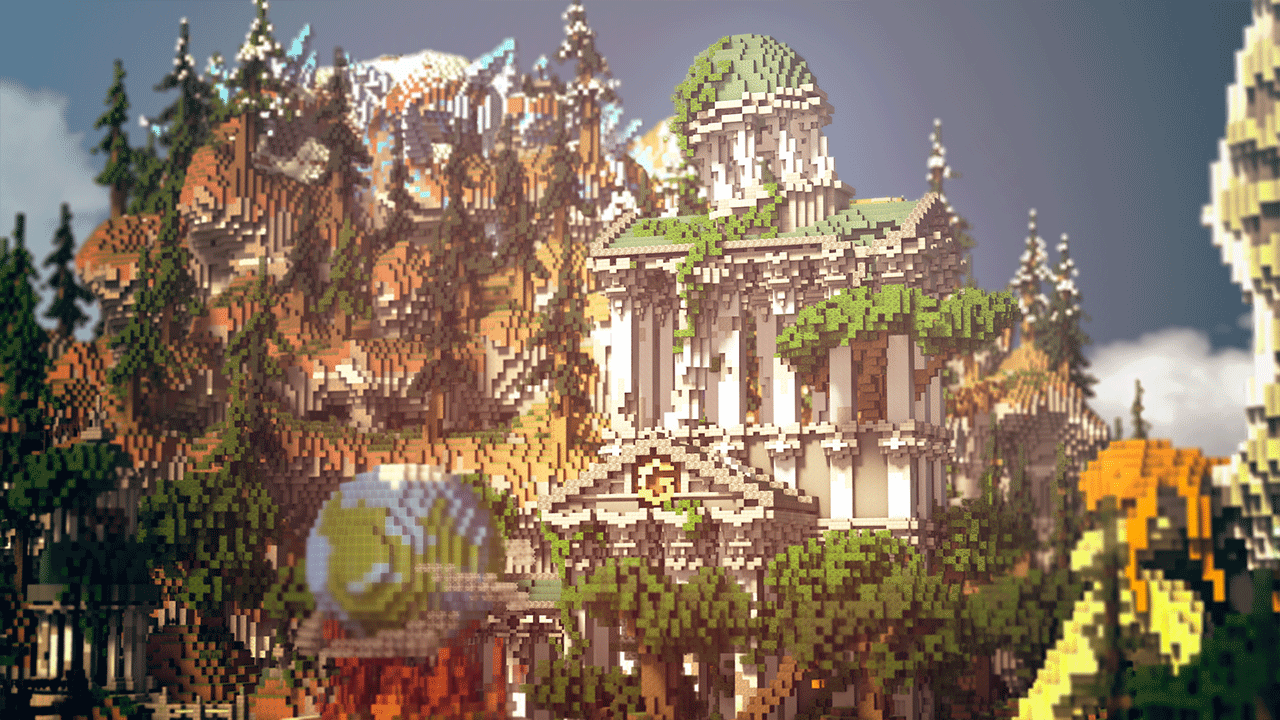 We have been waiting for a long time to present you our GommeHD.net server lobby! This project has kept us busy for a long time and we are happy to be able to finish it. 32 architects have worked on the map and together they have invested over 2000 hours of work in the construction of the lobby. We focused on giving each house, statue and landscape area a unique look. Below we will explain the qualities of the hub.
Clear spawn area
The map's spawn is clear and easy for the player to understand. The spawn area is surrounded by houses. In the center there is a large GommeHD.net logo. On the two sides we have left space for a Villager and boxes, which are available for the new coin system and the associated Cosmetics and Pets of the network.
Adventure Lobby layout
The hub can easily be called the Adventure Lobby. The map has been divided into three areas. There is an elf forest and a troll forest in addition to the spawn area. It is worth exploring each of these areas. All over the map you can find secrets, hidden rooms and small secrets.
Medieval town houses
The style of the houses is medieval at the request of the server team. The houses are often linked to each other and connected with market stalls or shelters. Furthermore, we were focused on ensuring the best gaming experience for visitors. To create a unique atmosphere we worked a lot with player heads as a design element. Especially the interior of the buildings benefited from this. Special work has gone into the harbor area with the ships and buildings for ship operations. Besides the medieval style of the town houses, you can also find other buildings on the map. Thus, there are palaces, towers and numerous figures.
Statues and organic figures
Besides numerous statues, there are many small embellishments. Both sneaky paths and gardens with plants and lakes can be found. Special work has also gone into the landscape and plants.
Landscape and plants
Our team responsible for the landscape design focused on making the terrain stand out from normal Minecraft landscapes by adding a lot of variation. In addition to interesting shapes, care was taken to ensure a great variety of trees and plants. In the Org Forest, you'll find mostly large massive trees. The elf forest, on the other hand, convinces with very magical-looking plants and mushrooms.
Final words
We hope that the new GommeHD.net server lobby can serve the network as a good basis for building and maintaining a strong community.