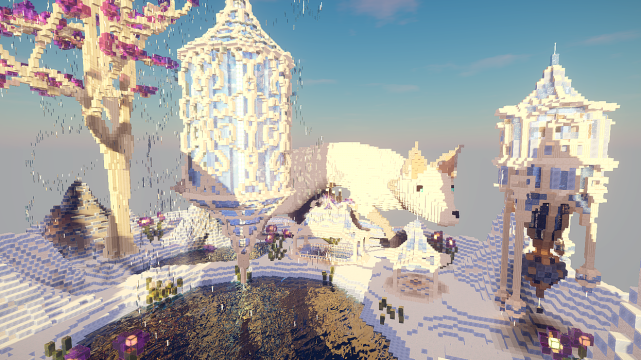 PS : To shaliquinn- in case you are worried.
This is most likely the ONLY build of yours we will upload here.
This is a simple spawn designed to be full of life. It has a place for a little shop or crates area and a spawning pad next to it. The base for this builds 200 x 200 in size.