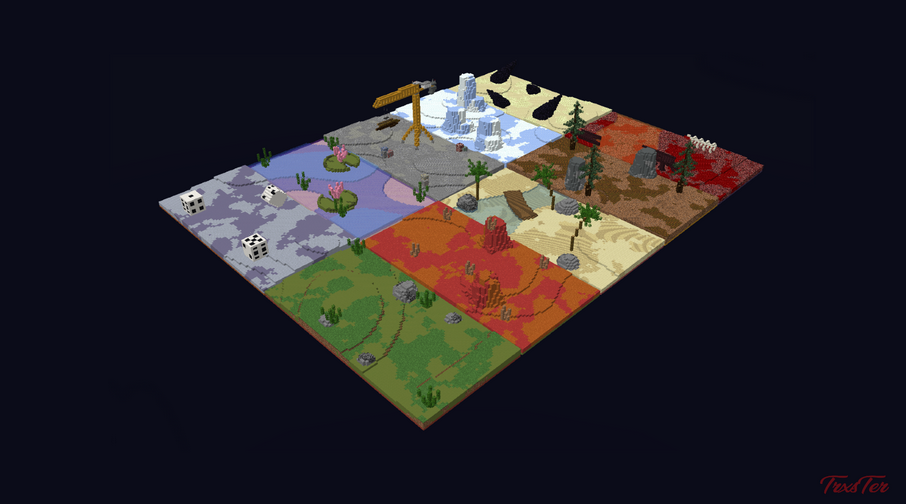 About:
Hey everyone, I am TrxsTer and this is my very first post in MC Market. I am excited to showcase and give a good enough product for everyone to purchase.
Theme:
Each and every map has a unique feel and element to it, the map is themed upon the different biome in the game.
Size:
The map size of the build is 100x50 which is the perfect size for 1v1 or 2v2 PVP.
Built:
The map was built in the 1.16.5 version of the game so, it is compatible with the higher versions as well!
Duel Pack Terms and Conditions:
• The build is non-exclusive. Please restrain to resell as it's hard work done by me!
• Do not claim this product as your own.
• No refunds after purchasing the product.
• If you lose the schematic file, we are not subjected to providing you with another file.
More Details:
• File is compressed as a .zip.
• Worldedit plugin is required for you to add the build into your desired location.
• Feel free to contact me on discord for any support!