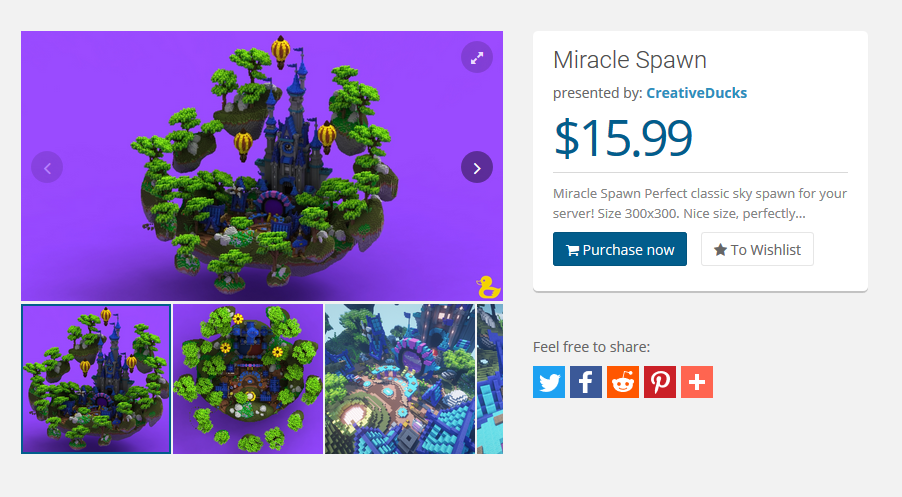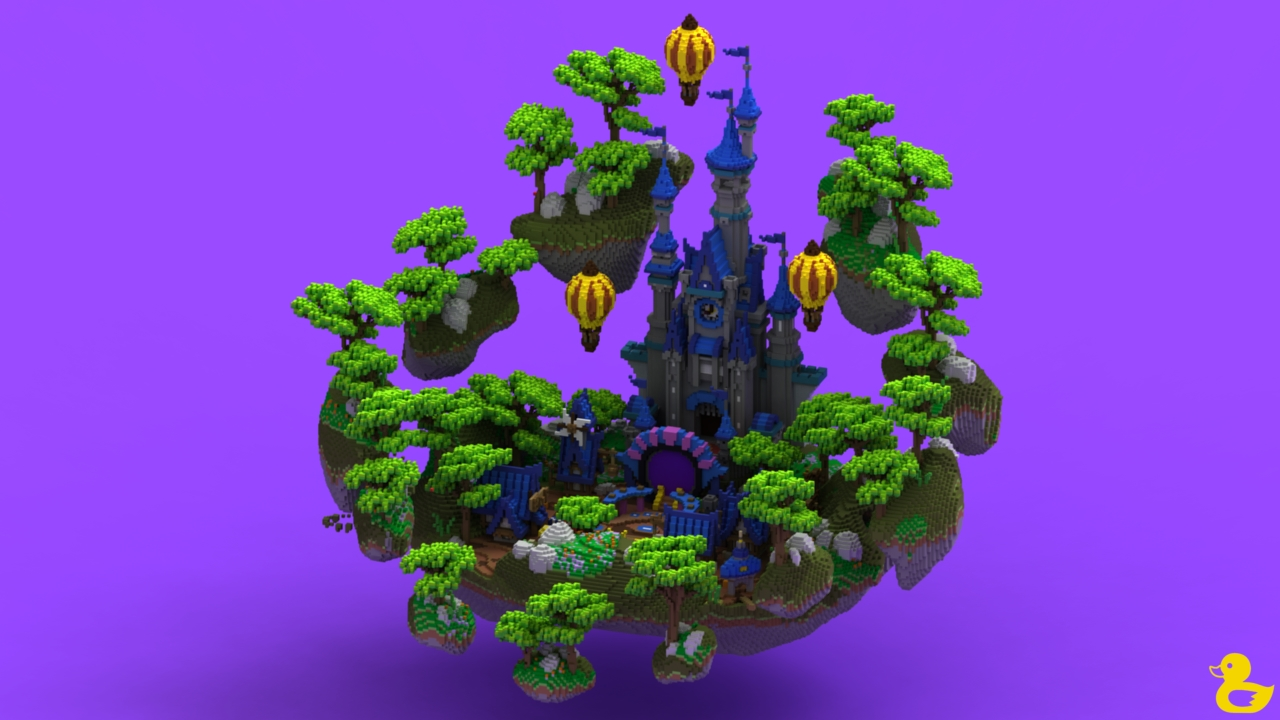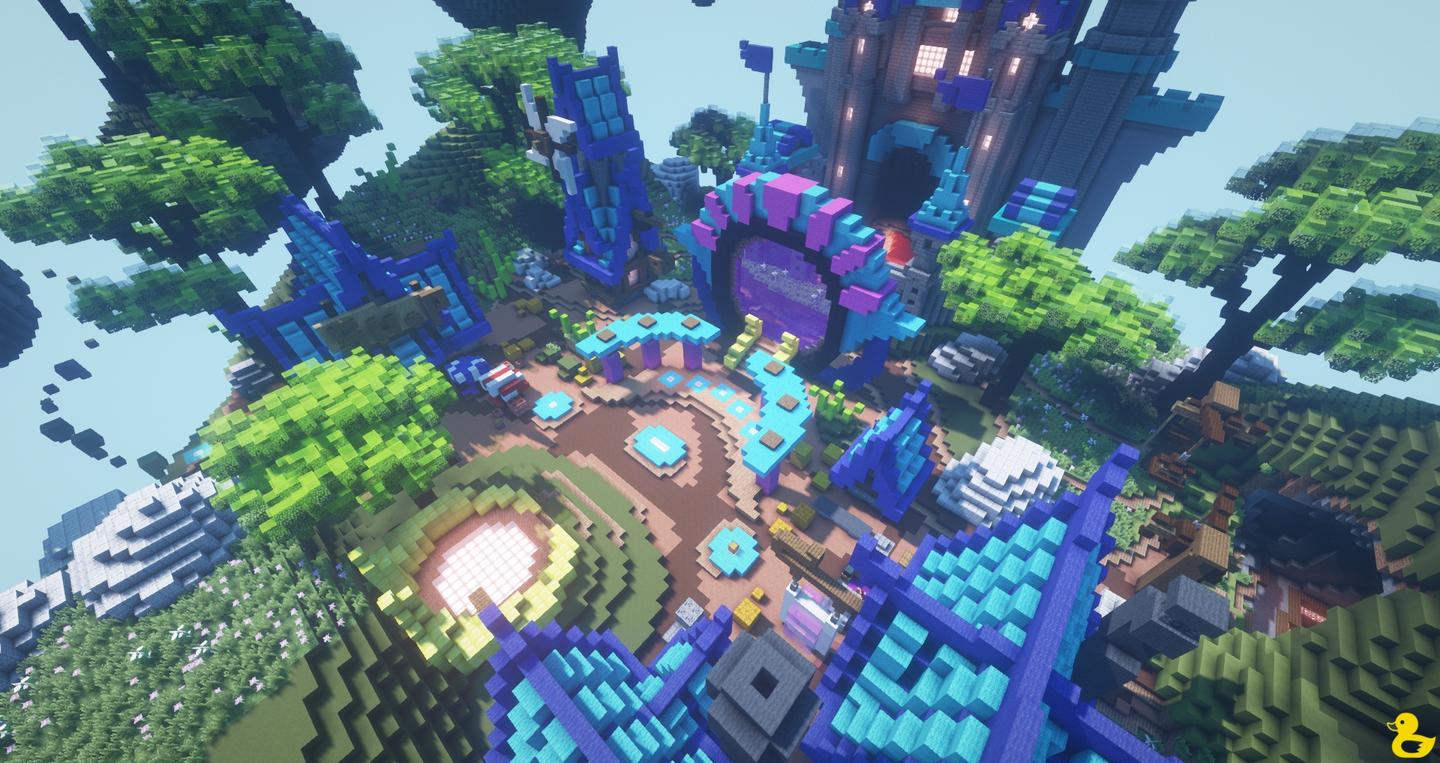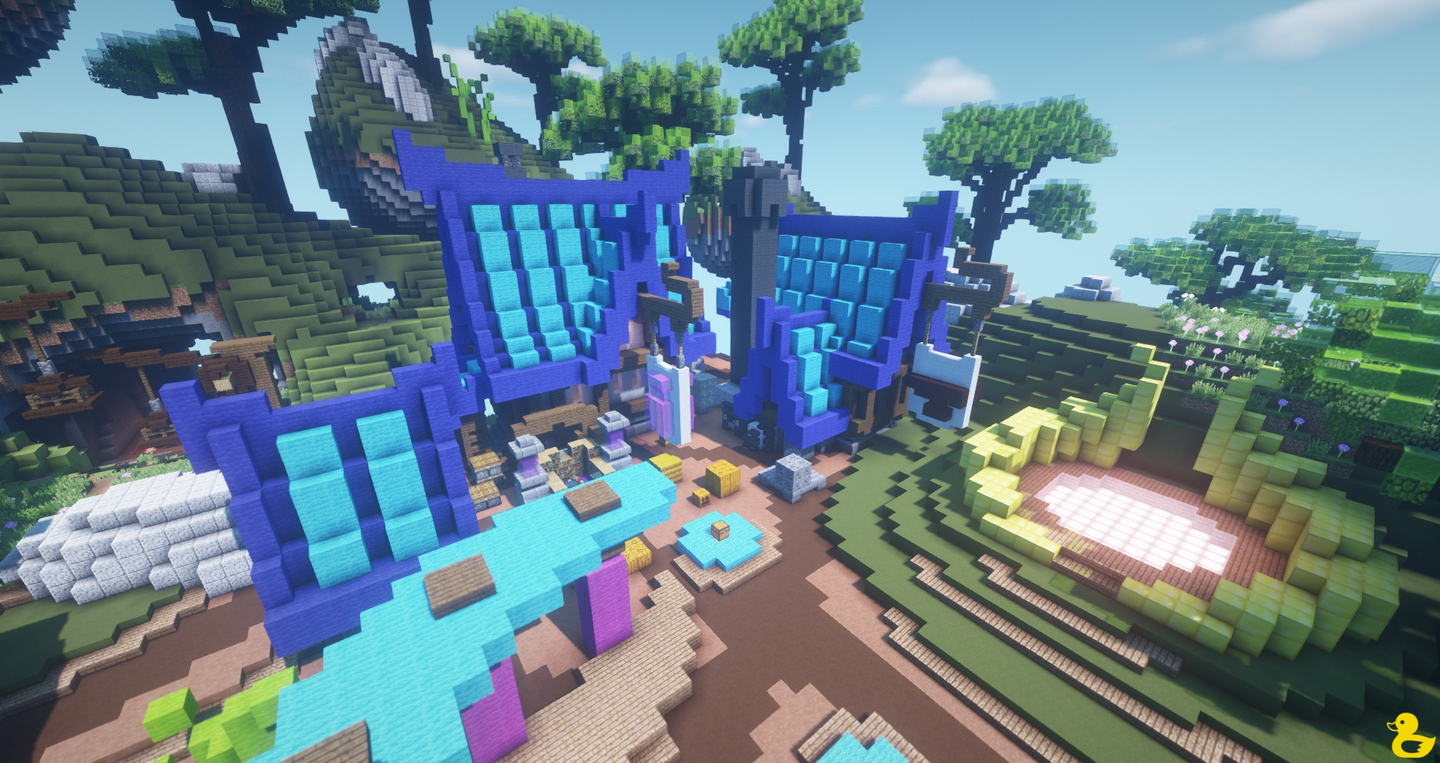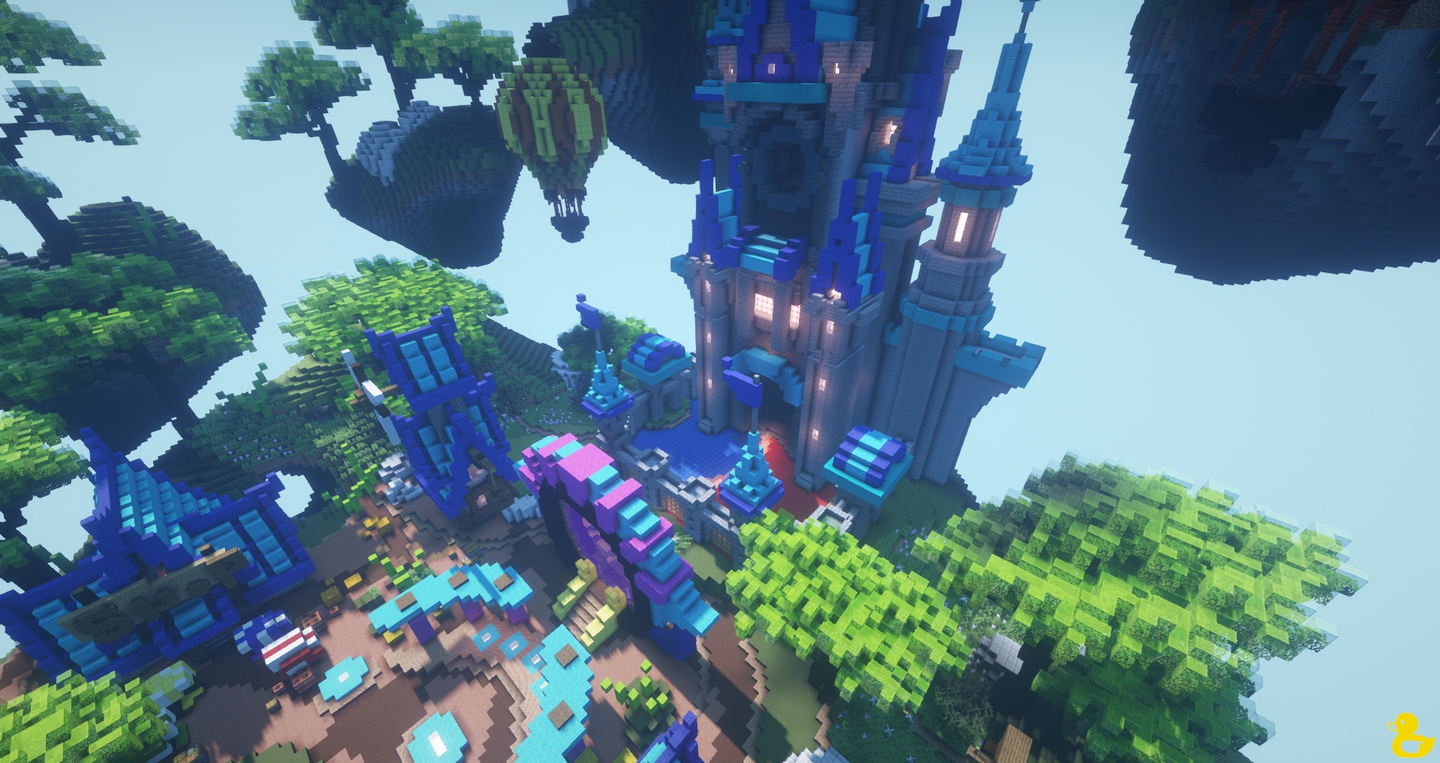 Miracle Spawn
Perfect classic sky spawn for your server!
Size 300x300.
Nice size, perfectly combined with any classic server, there is everything you need inside.
This map include:a spawn point, pvp arena (inside castle), shop, market, big portal ,5 nps place, parkour, 2 donate place, places for enchanting and repair, castle, auto mine, and good nature vibe.
See screenshots before purchase! Map was created for servers 1.8 and higher! If you have questions, write to us. Quack quack ...